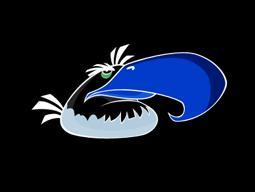 Time Biter Bird is the 1 of 4 main villians in Angry Birds : Time Villians and the strongest, he will appear in last level of Angry Birds : Time Villians. He's an evil version of The Mighty Eagle.
To beat him
In Angry Birds : Time Villians it weakness is its head when he don't show his face he will send birds and then he will shown the face before his face will gone he will fire the Fire or Ice Ball to destroy the slingshot use Fire Bird or Ice Bird to stop it.
Ad blocker interference detected!
Wikia is a free-to-use site that makes money from advertising. We have a modified experience for viewers using ad blockers

Wikia is not accessible if you've made further modifications. Remove the custom ad blocker rule(s) and the page will load as expected.