The Storm Clouds are a Grey Enemies of the game Angry Birds Color Adventure
History
The Storm Clouds are storm clouds that have been captured by the Grey King, that did get stormy forever.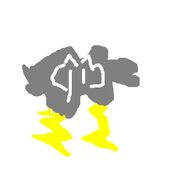 Grey King ordered them to collect that colored and white clouds, and turn into more Storm Clouds. In Angry Birds Epic 2, its called as "Storm" for the final battle. Its where Bubbles faces Sword Spirit.
Power
Storm Clouds can burn Angry Birds taking a big shock.
Ad blocker interference detected!
Wikia is a free-to-use site that makes money from advertising. We have a modified experience for viewers using ad blockers

Wikia is not accessible if you've made further modifications. Remove the custom ad blocker rule(s) and the page will load as expected.