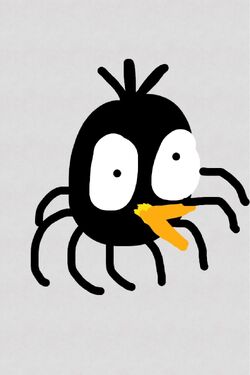 His powers are to make a web to trap pigs and eat them. He is one
of the Angry Birds Date Lock birds. He looks alot like a spider than more like a bird because he has 8 legs. His power has 2 gravities.
Portal Gravity - uses spider knot to reach like Spiderman.
Flipperedo - flips in one direction, apart a pig, then he would flip down. (Tap a pig, swipe the bird!)
Ad blocker interference detected!
Wikia is a free-to-use site that makes money from advertising. We have a modified experience for viewers using ad blockers

Wikia is not accessible if you've made further modifications. Remove the custom ad blocker rule(s) and the page will load as expected.