boss f year 1956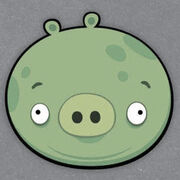 Old Pig is a pig older than Foreman Pig. He looks like Fat Pig in older version .No one has seen him for 10 years.He should be 79 years old. He may be 80 on 2-3-16.  A younger version of him makes a cameo in Angry Birds Doodle 2. This picture is from an app and it shows fat pig (its a really is old pig!).
Ad blocker interference detected!
Wikia is a free-to-use site that makes money from advertising. We have a modified experience for viewers using ad blockers

Wikia is not accessible if you've made further modifications. Remove the custom ad blocker rule(s) and the page will load as expected.