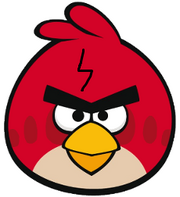 This article's quality is low, but not low enough to be deleted. Please help clean this page up by correcting errors.
Harry Pidgeon
is a parody of
Potter
 in
Angry Birds: Harry Potter
. 
Appearance
Harry Pigeon looks exactly the same as Red Bird but has a lightning scar.
Powers
Expelliarmus - The game stops and Harry aims his wand at the incoming object. The game resumes, and Harry shoots a red spell at the object.
Trivia
Ad blocker interference detected!
Wikia is a free-to-use site that makes money from advertising. We have a modified experience for viewers using ad blockers

Wikia is not accessible if you've made further modifications. Remove the custom ad blocker rule(s) and the page will load as expected.