Doctor Bird it's a bird that lives in angry birds island.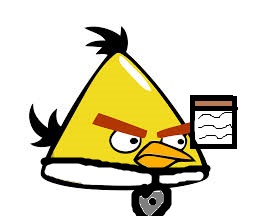 Work
He works as a bird doctor that cure the birds if they're hurt. He Is Visited many times by birds. It's unknown how his house look.
Look
He looks like a original Red bird witch stetoskop doctor hat.
Trivia
It's uncknown about his original live,as he are seed only in his hospital only, maybe he has a studio in the hospital that lives there but it's still unknown.
Ad blocker interference detected!
Wikia is a free-to-use site that makes money from advertising. We have a modified experience for viewers using ad blockers

Wikia is not accessible if you've made further modifications. Remove the custom ad blocker rule(s) and the page will load as expected.