Cheeseburger World
is an upcoming episode of 
Angry Birds Food Bash!
. You can find cheeseburgers to feed the birds and pigs with the new "Feeding" feature in the game.
Plot
Still celebrating their victory in Fizzy Ocean, the birds walk around the food island until they come across a field of cheeseburgers. They were ready to start eating, but they were too late: the pigs were already there, with the stolen eggs.
Background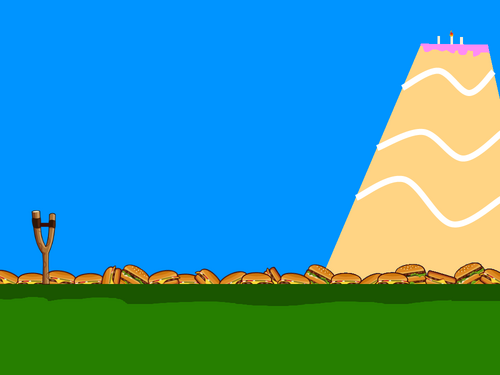 Gallery
Ad blocker interference detected!
Wikia is a free-to-use site that makes money from advertising. We have a modified experience for viewers using ad blockers

Wikia is not accessible if you've made further modifications. Remove the custom ad blocker rule(s) and the page will load as expected.