angrytoons is a show made by angrybirds720 , the show is about the birds going on a lot of adventures , the show is rated TV-G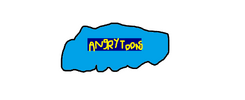 episodes :
season episodes
one 18
two 18
three 18
episodes
season one

chuck's cookies , written by angrybirds720
the birds go low on money , so chuck decides to sell some cookies , but soon when everyone becomes addicted to then , chuck must stop selling then

matilda smash , written by angrybirds720
matilda must protect bomb from eating her only carrot plant , will she be able to stop him ?
Ad blocker interference detected!
Wikia is a free-to-use site that makes money from advertising. We have a modified experience for viewers using ad blockers

Wikia is not accessible if you've made further modifications. Remove the custom ad blocker rule(s) and the page will load as expected.