loading screen

Release Date !! 19/03/2016
Platforms !! pc,android,windows phone,iphone
Modes !! king pig mode
Created By !! rovio
Game Guide
Previous
Angry Birds creator
Next
coming soon
Angry Birds Wingman is a sequel to Angry Birds friends, the main character is the Wingman.
birds
Wingman
shockwave
red's mighty feathers
bubbles
chet
more birds coming soon
pigs
small pig
medium pig
large pig
mustache pig
corporal pig
king pig
el porkador(power in King pig mode:the same as wingman)
shockwave pig(power in King pig mode:the same as shockwave bird)
brown pig(power in King pig mode:the same as chet)
Machine Gun pig(power in King pig mode:the same as Machine Gun Bird)
episodes
el porkador attacks the night
the return of the king pig
golden eggs
coming soon
theme music
blocks
mighty creatures
mighty eagle
power ups
shop
gold bird:$99
rocket:$99
mega seeds:$99
how to get power ups
find a golden egg
three stars on all levels
achievements
the detective:find a golden egg
the best:destroy 20 pigs
coming soon
images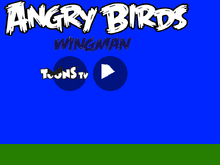 Ad blocker interference detected!
Wikia is a free-to-use site that makes money from advertising. We have a modified experience for viewers using ad blockers

Wikia is not accessible if you've made further modifications. Remove the custom ad blocker rule(s) and the page will load as expected.