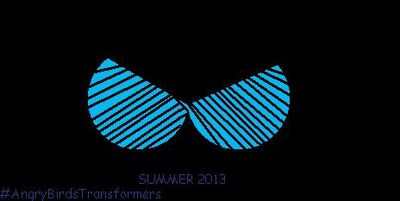 Gallery
Birds
Optimus Prime Bird(replaces Red Bird)
Bumblebee Bird(replaces Yellow Bird)
Ratchet Bird(replaces White Bird)
Prowl Bird(replaces Black Bird)
Silverbolt Bird(replaces Green Bird)
Punch Bird(replaces Orange Bird)
Arcee Bird(replaces Pink Bird)
Bulkhead Bird (replaces Big Brother Bird)
Pigs
Buzz Saw Pig(replaces Pig)
Cyclonus Pig(replaces Helmet Pig)
Snap Trap Pig(replaces Grampa Pig)
Megatron Pig(replaces King Pig)
Angry Birds Transformers is a new game by Rovio and will be released at Scratch.mit.edu on Summer 2013.
Ad blocker interference detected!
Wikia is a free-to-use site that makes money from advertising. We have a modified experience for viewers using ad blockers

Wikia is not accessible if you've made further modifications. Remove the custom ad blocker rule(s) and the page will load as expected.