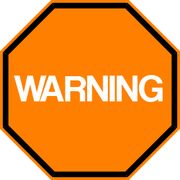 Angry Birds Ice Cream is a new product made by Nestle, Breyer's, and Rovio. This product was available in stores on June 6, 2012. About 4-8 new flavors are made every month. The products this company makes has already sold over 200 million buys in total.
Rules
Only Orangebird763, SpongeTechX or Redbird07 may edit these rules. If any admin comes up with a good rule, that rule can be added by that admin, BUT NOTHING ELSE!!! Oh, and remove anything from here and adminship will be lost; unless you are Orangebird763, the creator of the page.
No Materials
No Fanon Birds
No Pigs (Seasons-themed Pigs and Original Pig allowed)
No Repeating Birds (Don't add another Yellow Bird, for example)
Angry Birds Star Wars characters are NOT allowed.
Angry Birds Space characters are NOT allowed except for Ice Bird.
Biggest rule: NO OTHER ADMINS MAY EDIT THE RULES. Read above for more!
Flavors
Red -

Strawberry

The Blues -

Blueberry

Chuck -

Lemon

Bomb -

Black Sesame

Matilda -

Vanilla

Hal -

Lime

Terence -

Apple

Bubbles -

Orange

Stella - 

Cherry

Pig -

Kiwi

Ice Bird - 

Cotton Candy

Mighty Dragon -

Mango
Seasons Flavors
Pumpkin Pig - 

Halloween Cookie

 (Only Available In October)
Gallery
Only admins can add pictures and flavors. If you would like to request a flavor or a picture re-creation, tell us in the comment section.
Seasons Gallery
Ad blocker interference detected!
Wikia is a free-to-use site that makes money from advertising. We have a modified experience for viewers using ad blockers

Wikia is not accessible if you've made further modifications. Remove the custom ad blocker rule(s) and the page will load as expected.