{{Construction}} 
Fan Episode Article
Based on the canon Angry Birds Seasons Fairy Hogmother, made fanon story about it.
Once upon a time, there is prince Red dressed in a glamourous crown full of sparkling diamonds that lived in a castle.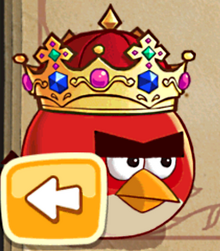 There was also a princess Blonde haired Matilda. She was singing at the same time grooming her hair making it in tip-top shape.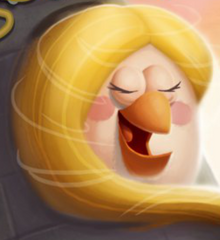 There are three little piggies coming to greet Princess Matilda and Prince Red. One of them was dressed in the little red riding hood and the other was dressed in wolves. The red riding hood piggy offered them some treats like apples and both prince and princess happily accepted it.
Ad blocker interference detected!
Wikia is a free-to-use site that makes money from advertising. We have a modified experience for viewers using ad blockers

Wikia is not accessible if you've made further modifications. Remove the custom ad blocker rule(s) and the page will load as expected.