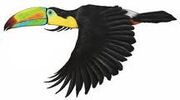 &nbsp
Angry Birds: Global is a new story about types of real life birds from all over the world! You must fight enemies of all kinds to defeat them and win you territory.
Levels:
Beach
Jungle
Arctic Freeze
Sahara
Characters:
Chick (Starter Bird)
Duck (Second Bird unlocked)
Penguin (Third Bird)
Toucan (Semi-Medium Bird)
Macaw (Comes in three different forms)
Humming Bird (Darter Bird)
Cardinal (Medium Bird)
Flamingo (Medium Bird)
Black Cockatoo (Powerful Bird)
Dodo Bird (Extremely powerful bird)
Mighty Condor (In-App purchase; Takes out all enemies on level)
Ad blocker interference detected!
Wikia is a free-to-use site that makes money from advertising. We have a modified experience for viewers using ad blockers

Wikia is not accessible if you've made further modifications. Remove the custom ad blocker rule(s) and the page will load as expected.